close
The Blenheim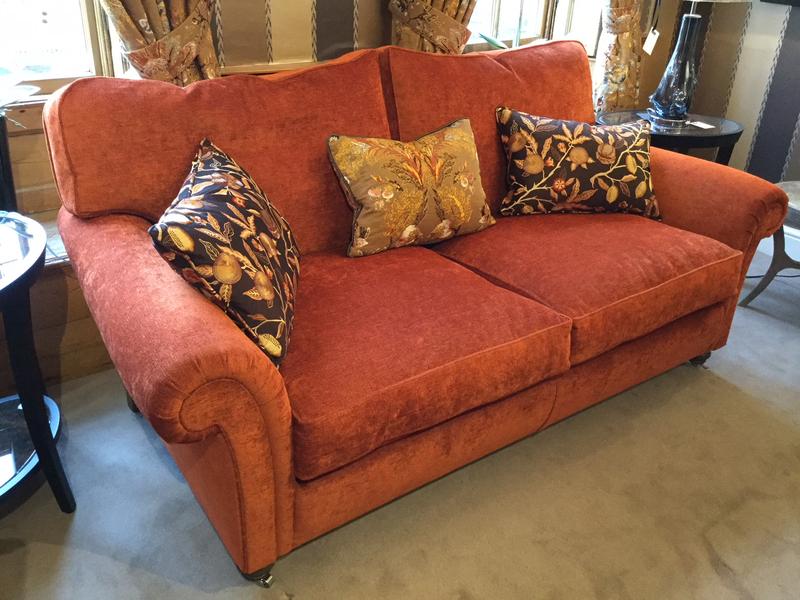 £3,494.00
This large 2 seater sofa is the epitome of comfort, its autumnal russet tones and soft texture make it a warm and welcoming feature.
Height: 102cm, Width: 201cm, Depth: 109cm

Frame: Solid hardwood frame
Springs: 9" Coil sprung
Bespoke: Any alterations on fabric and available with polished wood plinth or tapered leg
Fabric: Sanderson fabric (£43 per mtr)
Fabric requirements: 17.5m
Fancy creating your own unique sofa?
Drop in and choose your own material, this model requires 17.5mts of fabric with a frame price of £2500
Please fill in your requirements and we will call you for payment. Then you can collect anytime between 9am to 5pm Monday to Friday.