close
The Dining Chair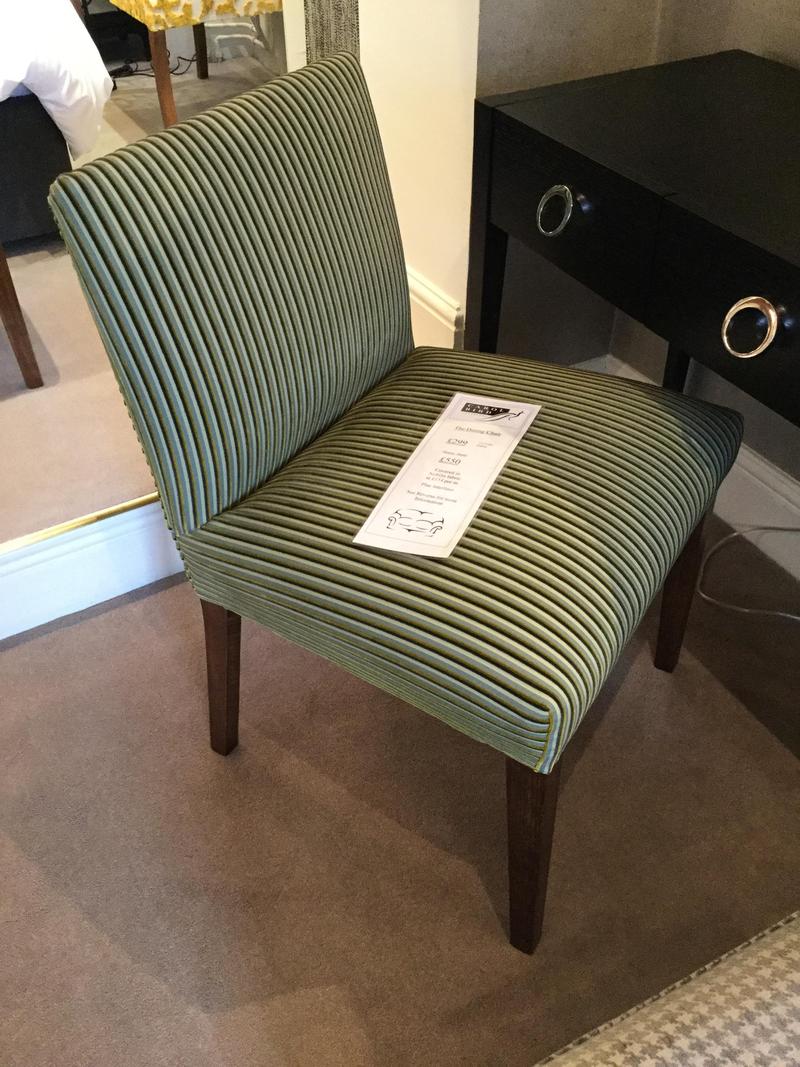 £597.00
A generous seat width and low back graces any dining room. This can be customized in size and shape to suit individual requirements.
Width : 59 cm
Height : 85 cm
Depth : 58 cm
Manufactured: Beverley
Designed and upholstered: Carol Bird Interiors
Frame: Hardwood glued screwed and dowelled
Springs: Serpentine sprung
Bespoke: Any alterations on fabric and wood finish Fabric: Noblis (£154 per metre)
Fabric requirements: 1.5 metres
FANCY CREATING YOUR OWN UNIQUE CHAIR?
Drop in and choose any upholstery fabric, this model requires 1.5mts of fabric with a frame price of £350