close
Emerald Table Lamp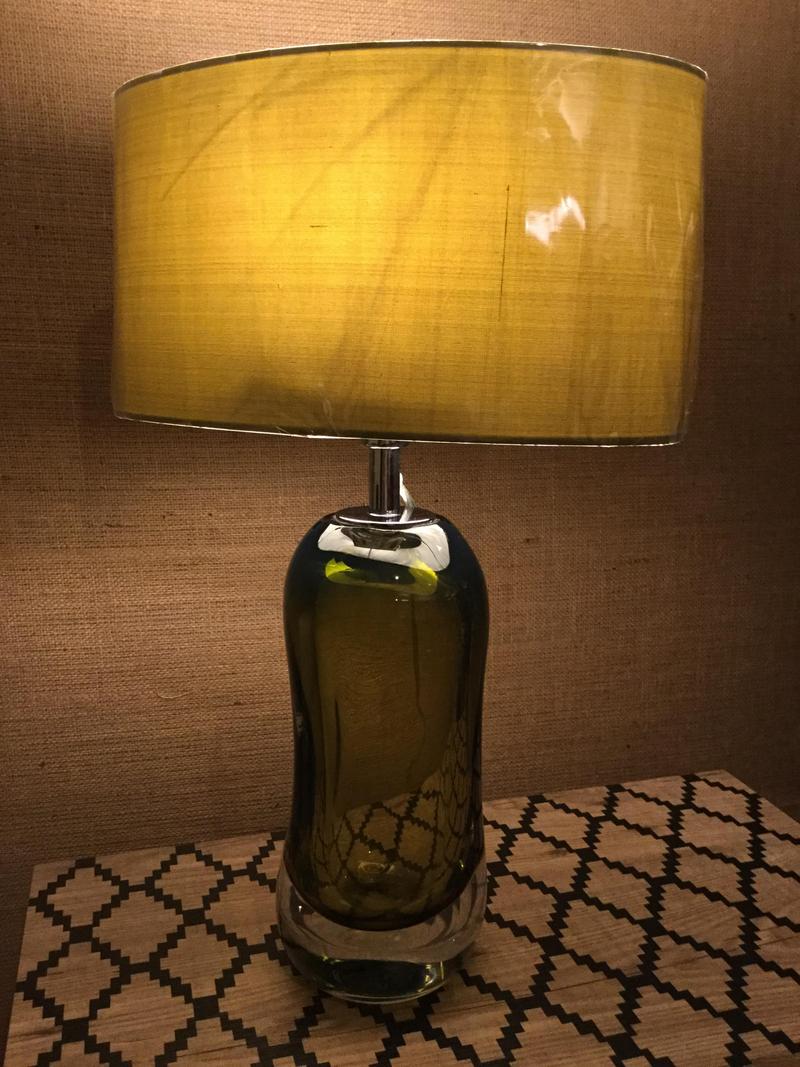 £360.00
This olive green glass table lamp is reminiscent of Italian style; its thickness and depth of colour contribute to its luxurious aesthetic.
Height: 53cm Width: 33cm Depth: 18cm Weight: 5.5kg
Please fill in your requirements and we will call you for payment. Then you can collect anytime between 9am to 5pm Monday to Friday.